Joe Curry's 1963 Spitfire4 (FC4505L) "Huxley"
| | | |
| --- | --- | --- |
| | | |
| | | |
| Return to Spitfire Home Page | Cold Air Box | Note: Air cleaner in front of radiator |
CLICK HERE to see the Electronic Fuel Injection System now on the above car.
This is a video that illustrates the sound of the Monza Exhaust system with Magna-Flo Mufflers replacing the original resonators
http://spitlist.info/Huxley-Exhaust.mp4
Joe Curry's Spitfire4 (FC16308L) "Tiny Tim"
Here are some videos of Tiny Tim in autocross action:
The first one was taken at Breckenridge Colorado 2001 at the VTR National Convention. Tiny Tim set fast time of the day at the VTR autocross. It was the final event before the modified 1296 engine was replaced by a Honda S2000 engine and gearbox.
http://spitlist.info/spits.mp4
The second one was taken at the San Luis Obispo, California, VTR event in 2009 after the car was put back into street trim. Notice the distinctly different exhaust note.
http://spitlist.info/SpitH.mp4
This one was taken at the Breckenridge CO. VTR autocross in 2011
https://www.youtube.com/watch?v=JEPNekBax4w&feature=youtu.be

This is how it looked when first built in 2000:
This is how it looked after upgrading to the S2000 engine: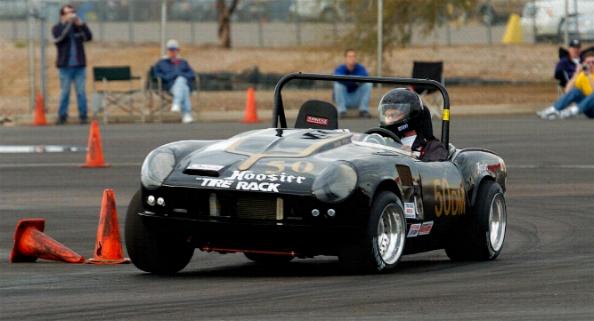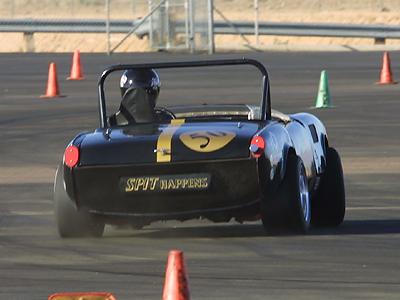 This is how it looks after conversion to street trim: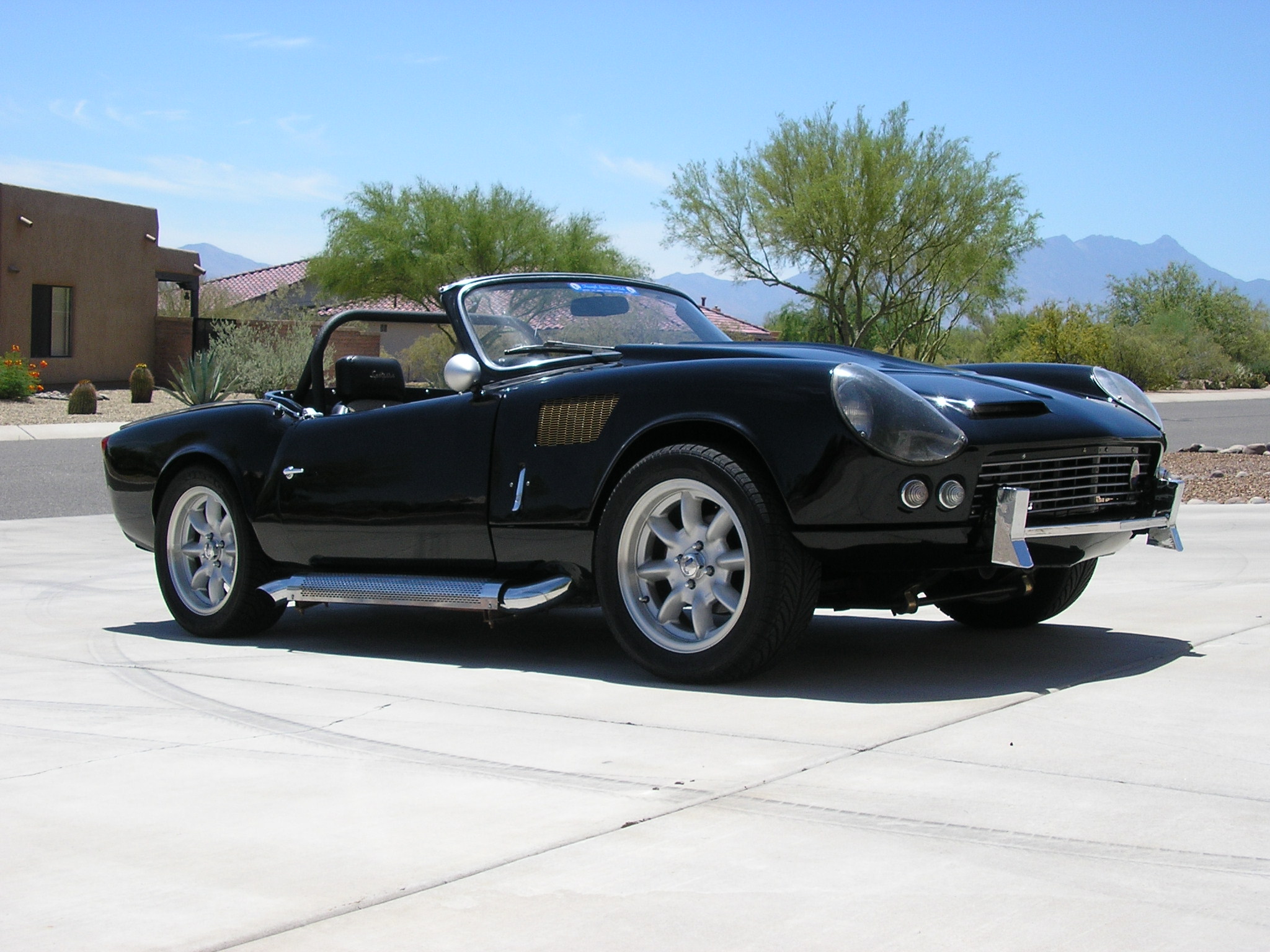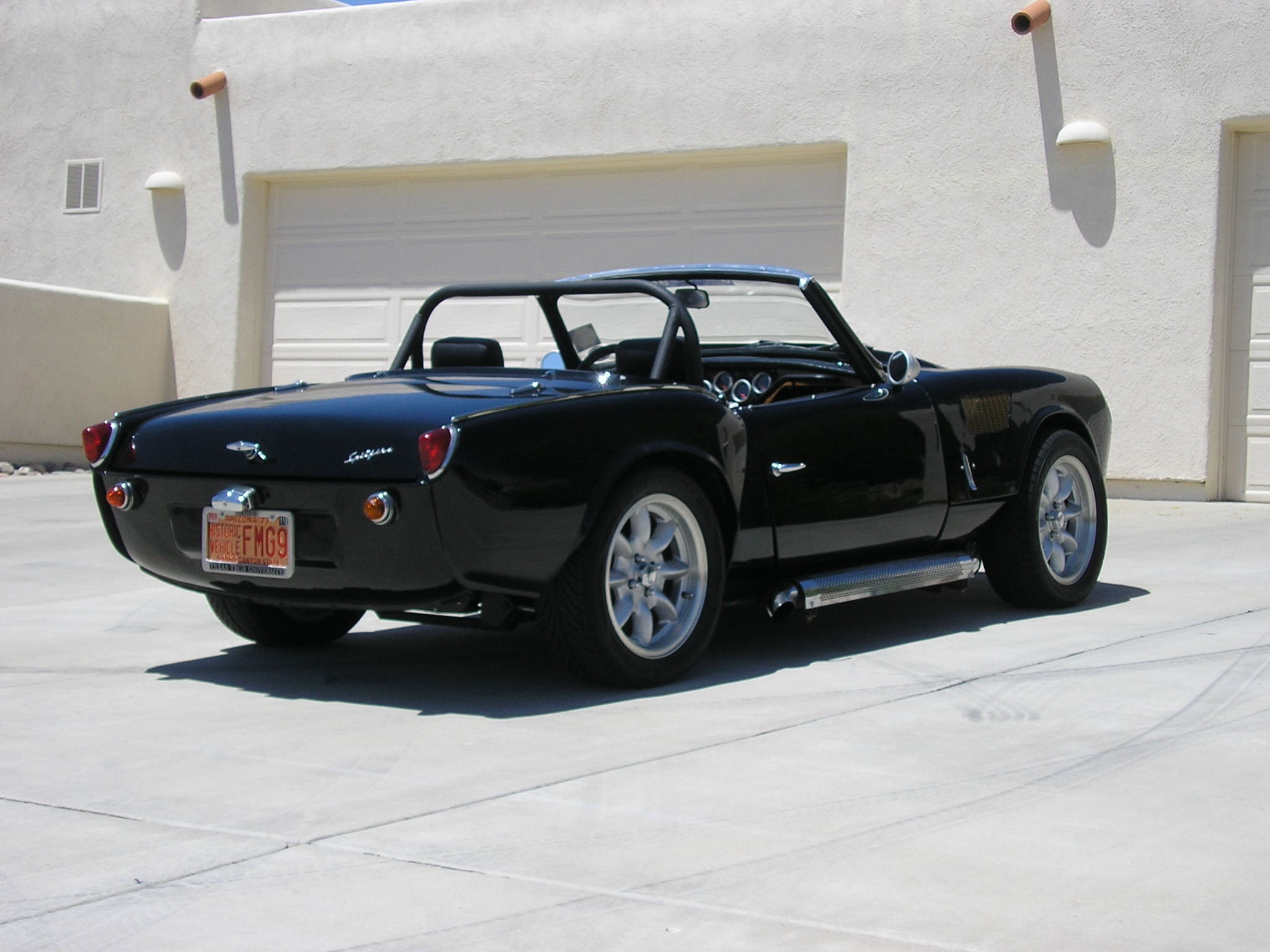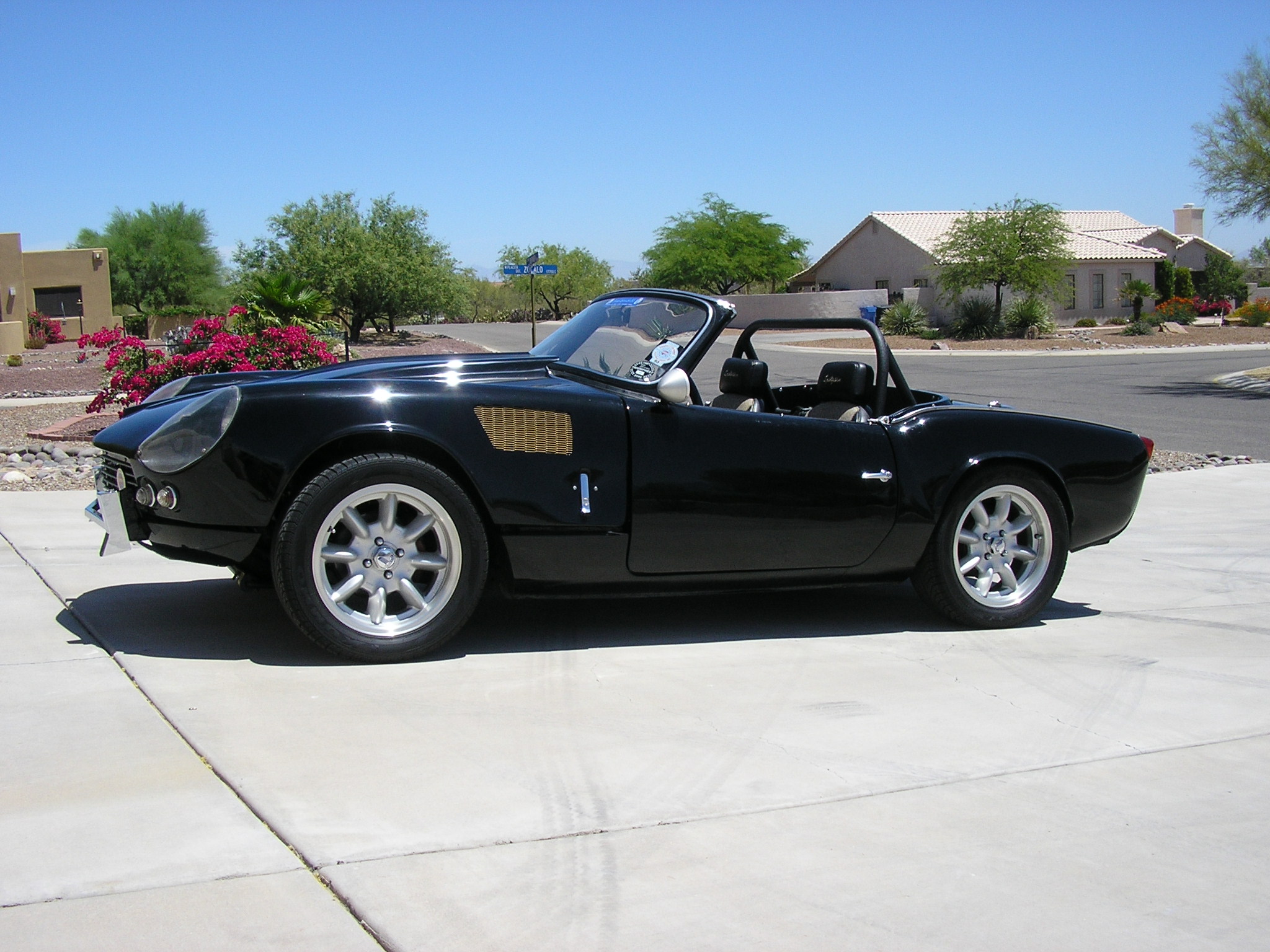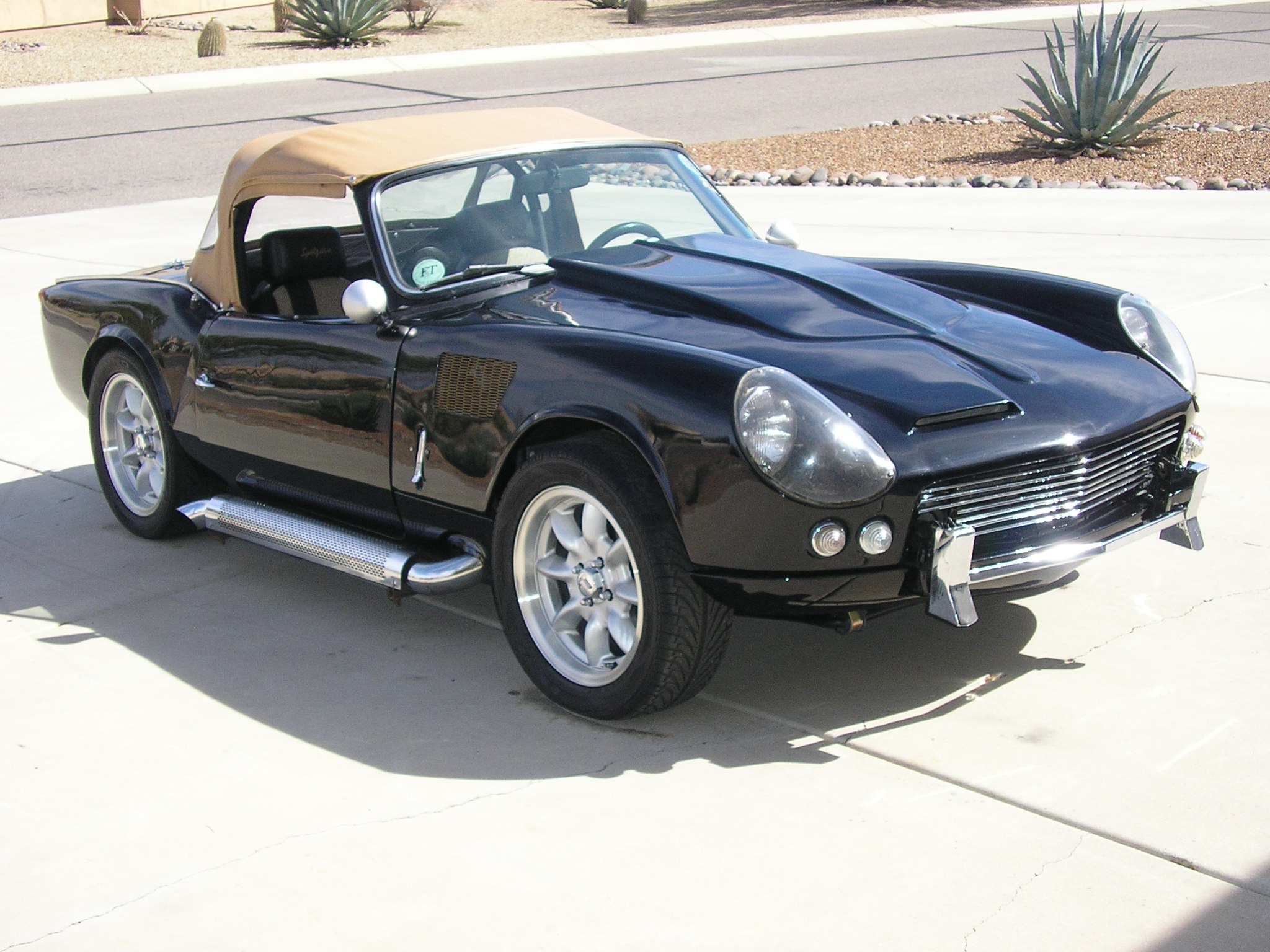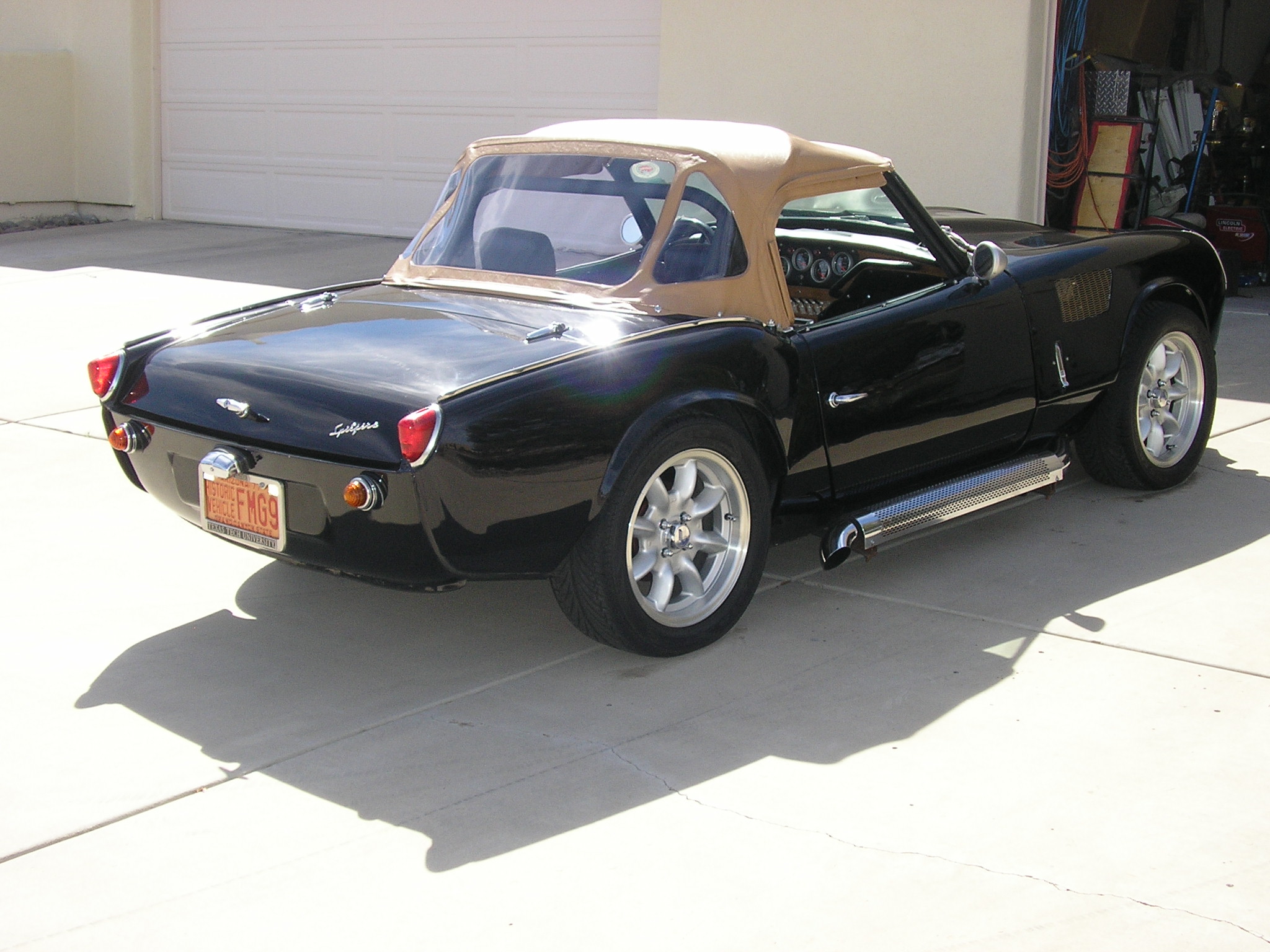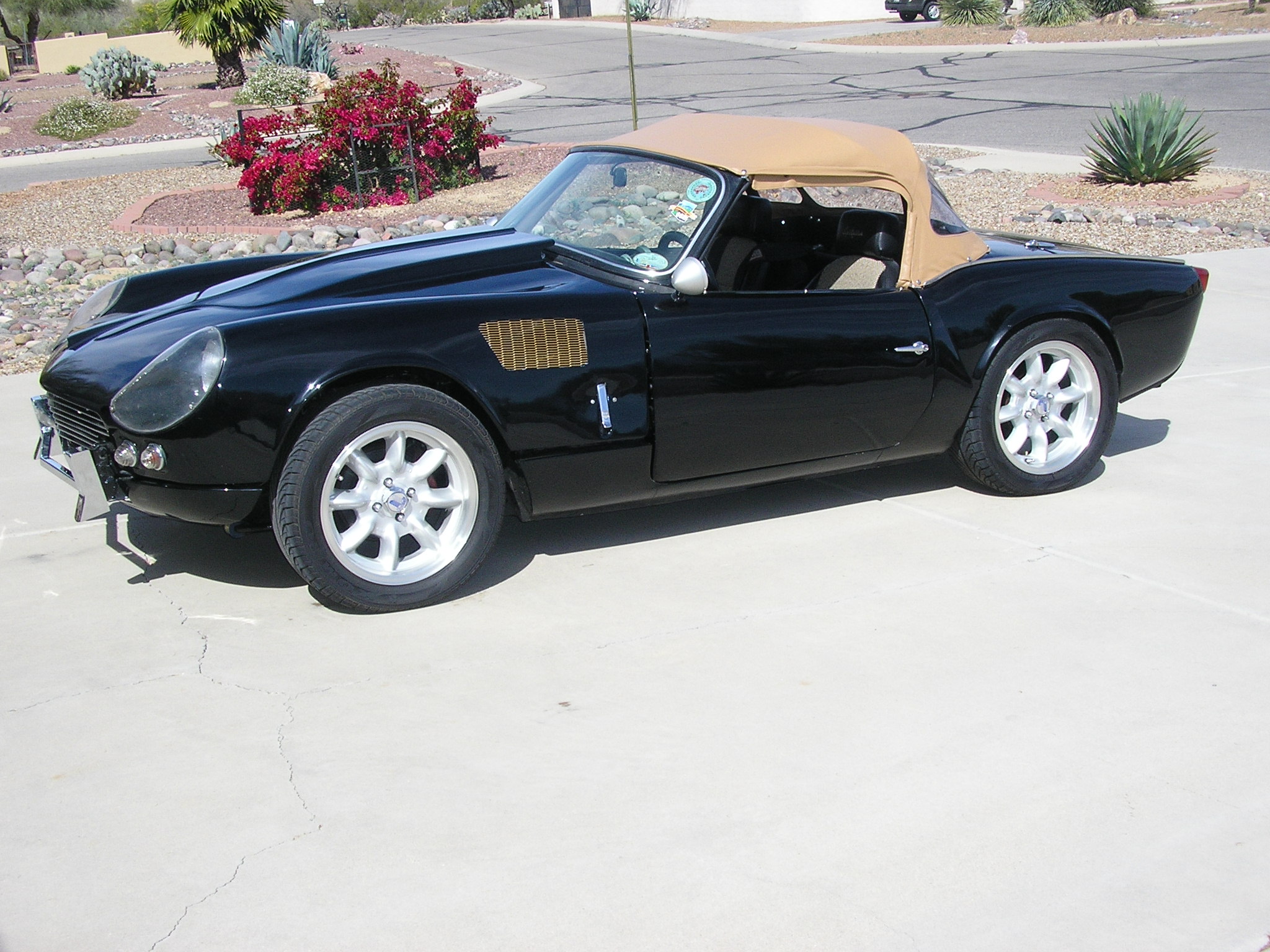 See Additional Photos of the Tiny Tim Race Spit at the following links:
Tiny Tim With Honda S2000 Engine
Tiny Tim's Corvette Differential Upgrade
Tiny Tim's Conversion to Street Trim